PRESIDENT
&
CEO'S
MESSAGE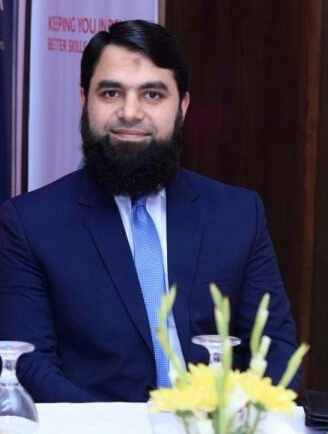 As the new President and CEO, Etimaad Engineering Private Limited, I am extremely excited about the immense opportunities in front of us.
The word "Etimaad" reflects the very genesis of the Company and represents both the reason of its formation as well as the keystone for its sustainability and swift transformation to  success.
Etimaad implies everything relating to hope, trustworthiness, satisfaction, confidence and reliability, and more as the preceding expressions just mention few aspects of this very meaningful word.
I would like you as or existing clients as well future potential clients to gauge us against theafore stated values. Our true success is when we are seen upholding the values which the name Etimaad brings to the fore.
Upholding business ethics and total compliance health, environment and loss prevention protocols is a the indicator with which we evaluate management success. I encourage Company's leadership, at all levels, to keenly participate in initiatives leading to behavioral alignment of our teams to meet these most important corporate objectives.
A steady flow of orders from our clients is a very encouraging sign and a true reflection of our clients' trust and confidence in Etimaad management's rich heritage and wide and diversified experience. This recognition is inevitably based on Etimaad'spersistenttrack record in delivering successful projects over the last three decades!
Globally the energy sector is booming!
Etimaad has created a strong team of project management personnel, engineers, supply chain and construction personnelto execute projects in the power, oil and gas, petrochemicals, fertilizers, cement and other process industries. We are capable in operating in domains ranging from turnkey to general contracting, operation and maintenance, turnarounds and infrastructure projects.
Etimaad has developed "niche expertise" in energy optimization, waste heat recovery, plant retrofits and various kinds of alternate fuel based power plants as well as conversion of open cycle power plants to a combined cycle and co-gen power plants. Etimaad is very blessed to be part of a partnership in KSA where we are executing significant work on the Haram Al-Sharif in Makkah expansion project!
I thank all associates, stakeholders and indeed our valued customers for their continuedtrust and confidence in Etimaad
Farooq Hussain Mughal